Van Drift
Hodnocení
Počet zobrazení dnes: 23
Počet zobrazení celkem: 47449

Hodnoceno: 27x
iDJ rank: 0,6

Celkové umístění v žebříčku: 94

Datum registrace: 10.08.2008
Naposledy online: 02.09.2015 v 10:13:56


Aktuality
19.08.2015 - VAN'S SUMMER CHART 2015 >>
Deset nejlepších deepeovek z tohoto léta >>

Summer Chart Top 10

08.08.2015 - Van Drift vyhrál Dj Contest a zahraje si tak na Lesní Párty 2015!
Známe vítěze DJ contestu pro Lesní Párty 2015!
Sedm porotců, dvacet šest soutěžních setů ve dvou kategoriích a pěkných pár desítek hodin práce s hodnocením - taková je bilance soutěže DJů o místo v line-upu na letošní Lesní Párty.
Klání v kategorii house vyhrál poměrně s přehledem DJ Van Drift, který u všech porotců zabodoval zábavným a mistrně namíchaným setem >>

Van Drift - Lesni Party Contest 2015 house

18.07.2015 - Another Van studio work
Voodoo Piet - Honey Bunny (Van Drift Anthem Remix)





Kontakt
ICQ:
Telefon: +420608424969
URL: www
Okres: Vyškov
Pohlaví: Muž

Videa
Adresa tohoto profilu
Embed kód přehrávače
Chceš si vložit idj.cz player do svých stránek? Stačí zkopírovat tento kód!


Spříznění DJs
Paul Hubiss
28.04.2008


Michael Burian
28.04.2008


Luis
28.04.2008


UPGRADE
28.04.2008


Michael C
28.04.2008


Drahosh
28.04.2008


Pprskh
28.04.2008


Neuro
28.04.2008


Lucasch
28.04.2008


Javas
28.04.2008


Michal Poliak
28.04.2008


Carl King
28.04.2008


Wasted Idiots Rock Everywhere
28.04.2008


LJ Doxster
28.04.2008


Marcco
28.04.2008


E L I T T /Hory_Doly
28.04.2008


Trick Aka Patrik Prelovsky
28.04.2008


PIRI (CZ)
28.04.2008


Martin Kepy
28.04.2008


Nelo
28.04.2008


Andrea Fiorino
28.04.2008


Leonita Aki
28.04.2008


Oli_N
28.04.2008


Mark Smith
28.04.2008


Lucca
28.04.2008


radex alias r.a.d.e.k.
28.04.2008


Tom Vagabondo
28.04.2008


Naked Records & Podcast
28.04.2008


Sonority
28.04.2008


LADIDA
28.04.2008


Luxus
28.04.2008


Roman Rai
06.05.2008


Michael Scuberman
13.05.2008


subsist
07.07.2008


Leo Lycra
28.08.2008


MIDI
18.10.2008


Flower
25.02.2009


Ronnie
29.09.2009


Fawkes
07.10.2009


LeeM
29.11.2009


Yareck
08.03.2010


Tomin Tomovic
17.03.2010


Eelke
08.03.2010


Ixer
02.05.2010


A-Bee a Tom Vagabondo
25.05.2010


Smashing Raver
07.07.2010


Scients
09.06.2011


R3PLAY parties
31.08.2011


Lil Puma
25.03.2014




Tagy-Textace
Galerie
V a n D r i f t

Dj, promotér a začínající producent, dříve též známý pod nikem Dj Taureen, pochází z České republiky, konkrétně z moravského města Vyškova a djingu se věnuje již přes 20 let. Za tento pokročilý čas prošel nejrůznějšími hudebními a technickými procesy, aby nakonec zakotvil u digital djingu a sice u softwareu ableton. Tento program mu ve spojení s controllerem zcela umožňuje realizovat jeho základní potřeby ke stavbě djského setu.

Zakládá si na kvalitě mixu, atmosféře zvolených skladeb a citu pro jejich pořadí. Pestré, dlouhé a precizní mixy o počtu 4 stop, mnohdy okořeněné o různé loopy, samply, efekty, mashupy apod. S pomocí Mixed In Key, DJ Softwareu (Harmonic Mixing) pak dává vzniknout velice propracovaným hudebním kolážím.

Hudební zaměření: DeepHouse, Electronica, Techhouse, Progressive, Techno

Aktuální Dj Setup:
ALLEN&HEATH XONE DB 4
FX - PIONEER RMX 500/1000
ABLETON 9


Profiles page:
http://dj.beatport.com/van-drift
http://www.idj.cz/taury/

Booking page:
https://www.facebook.com/weekendworlddjs#

Facebook page :
https://www.facebook.com/van.drift

Soundcloud page:
http://soundcloud.com/taury

Mixcloud page :
http://www.mixcloud.com/van-drift/



HOT NEWS:

LAST SEASON BEATPORT CHART:

SUMMER CHART >>
VAN'S SUMMER CHART 2015

SOTB CHART 2015 >>
VAN'S SOTB CHART

SPRING CHART >>
VAN'S SPRING CHART 2015

WINTER CHART >>
VAN'S WINTER CHART 2015




LAST SET:

Weekend Heroes @ Live At Sex On The Beach Festival 18/7/2015
Special B2B set with Dj Ronnie




Van Drift - Djs 4 Charity 2015
(Dj Contest Mix)




Van Drift - Lesni Party Contest 2015
(Dj Contest Mix)




Van Drift @ Kooki Dirt – 5th anniversary 09.05.2015
Progressive / Dj Live Set




Van Drift - Season Favorites 002
Deep House & Progressive Set (Podecast)




Van Drift @ Weekend Heroes_Live At Perpetuum 07022015
Progressive / Techno / Dj Live Set




Van Drift – Season Favorites 001
Deephouse Set (Podecast)





Van Drift @ Vánočka 27.12.2014
Progressive & Techhouse Set





Van Drift @ Clickinq Plumlov 23.08.2014 (Open Set)
Deephouse Set





Van Drift @ DJs 4 Charity 2014 (DJ Contest)
Progressive Set


MY LAST STUDIO WORK:
Voodoo Piet - Honey Bunny (Van Drift Anthem Remix)
Vincenzo & PanPot Vs. Marc Marzenit - Fiction Inc Vs. TLUWSG - Van Drift Mashup
Brodanse - Train Of Thought Feat. Elli - Van Drift Teleport Remix
Timo Maas Ft. Brian Molko (Placebo) - College 84 - Van Drift Etalon Remix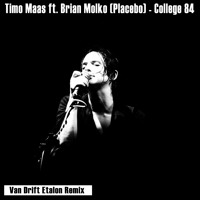 Henry Saiz - Love Mythology - Van Drift Mythologic Remix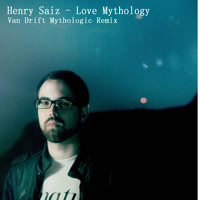 Prok & Fitch - The New Wawe - Van Drift Vanilla Focus Remix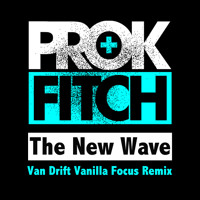 Max Cooper feat. Brainds - Pleasures - Van Drift Private Remix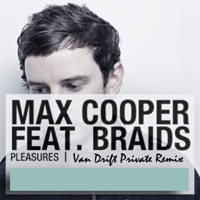 Stacey Pullen presents Black Odyssey - Sweat - Van Drift Remix
Nick Muir & Hot Chip - Airtight vs Flutes - Van Drift Private Mash Up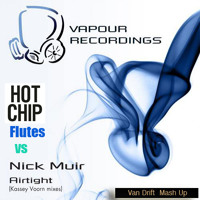 Guy Gerber - Steady - Van Drift Contest Remix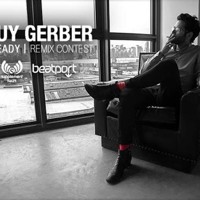 Cedric Gervais - Molly - Van Drift Harmonic Dub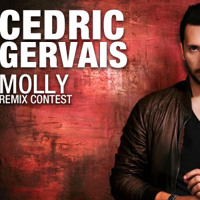 Play Gabriel Ananda & Daniel Mehlhart Vs Sasha_Fluid vs Cut Me Down_Van Drift Mash Up Mix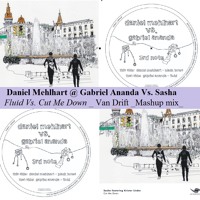 V a n D r i f t / uk version /

DJ, promoter and a fresh beginning producer , known as DJ Taureen as well, comes from the Czech republic and is dedicated to djing for more than 20 years already. In the meantime, he has passed off various musical and technical processes to finally end up at a digital djing and the ableton software.
This program enables the build in of his basic segments needs to the dj set from the start.
He's well known by his fancy, long and precise mixes of 4 tracks, often enriched with loops, samples, effects and mash-ups. With the help of the Mixed in Key and DJ Software (Harmonic Mixing) he is capable of creating very sophisticated and complex musical collages with an appropriate qualitative sound selection.

Styles: DeepHouse, Electronica, Techhouse, Progressive, Techno

The current Dj setup:
ALLEN&HEATH XONE DB 4
FX - PIONEER RMX 500/ 1000
ABLETON 9





Diskuse
Vsign
31.08.2013 v 18:10:47

Hodně luxusni tvorba, je znat ze mas velky zkusenosti. Hodnotim 7ičkou. Ten remix Guy Gerber je hodne dobrej. Jinak diky za tvuj koment.


Van Drift
09.06.2012 v 10:26:07

No to já taky ne, ještě teď mě z toho mrazí. Škoda jen že ta moje anglina není taková a nemohli jsme spolu víc pokecat
Luis
08.06.2012 v 22:57:24

Pamatuju tvoje skvele vystoupeni na pááárty s Paul Mackem v Liberci.
Nezapomenu!!:-)